Greetings from Dept. of Landscape Architecture
Dear Landscape Architecture Alumni,

Before I share news and updates from my fifth year as Chair of the Department of Landscape Architecture, I would like to invite you to the upcoming GSD reception at the ASLA Annual Conference on Landscape Architecture in San Diego. 

One of the great satisfactions for me as Chair has been to reconnect with alumni at the ASLA reception. I am always impressed by how the GSD community appears so close and connected during this event. This year we have the privilege of welcoming GSD Dean Sarah M. Whiting, Josep Lluís Sert Professor of Architecture, to our reception. Both Sarah and I look forward to seeing you on Saturday, November 16th.

It has been a busy and exciting fall at the GSD. We continue to develop climate change pedagogy, as I shared with you in my summer update. This topic permeates all aspects of the curriculum from studios to the history, technology and representation sequences. We are exploring design's response to this greatest challenge and the many ways one can begin to conceptualize it, represent it, and develop technologies around it. 

Fall option studios have taken our students around the world, showcasing how applicable the concerns of landscape architecture are, globally. Studios this year explore sites in Chile, France, Switzerland, Mexico, Virginia, and New England, and I look forward to sharing highlights with you in my next letter. 
Last month, we hosted Professor Gareth Doherty's DDes '10 symposium and exhibition, Sacred Groves and Secret Parks: Orisha Landscapes in Brazil and West Africa. This conference explored the materiality and spatiality of Afro-religious diasporic practices. These large sacred groves, typically found in urban environments, manifest environmental understanding, memories, and cultural rituals through practices of botany, dance, and other forms of socialization.
Last week, Paola Sturla MLA '11 delivered the annual Daniel Urban Kiley Teaching Fellow Lecture. Her research during the Fellowship explored how AI-based tools and computer simulations could support landscape architecture in the context of infrastructure planning, taking advantage of the user's experience as a design variable. Established in 2011, this fellowship brings young practitioners and aspiring academics to teach with us for one academic year. For more information, please visit here. 

I am pleased to report a new update to our lecture series. We have developed a more informal but dynamic lunchtime series where we provide an opportunity to expose students to conversational talks with visitors and visiting critics. The discussions have been rich and very well attended, and the format is woven into the fabric of everyday life at the school. This fall, it has been especially wonderful to hear Charles Eliot Traveling Fellows Alexandra Mei MLA '17 and Michael Ezban MLA '13 present their research.
I am also pleased to share that we have a wonderful new opportunity for our students: the GSD-Courances Residency Program. During this six-week residency, two students spend the summer at the Chateau de Courances in France, a 16th century domaine located in the Ile-de France region, 50 km south of Paris. Over the course of the residency, students learn about agricultural production, management of historical landscapes, and agroforestry, as well as develop a research program of their own. We have already had two groups of two experience this truly unique opportunity.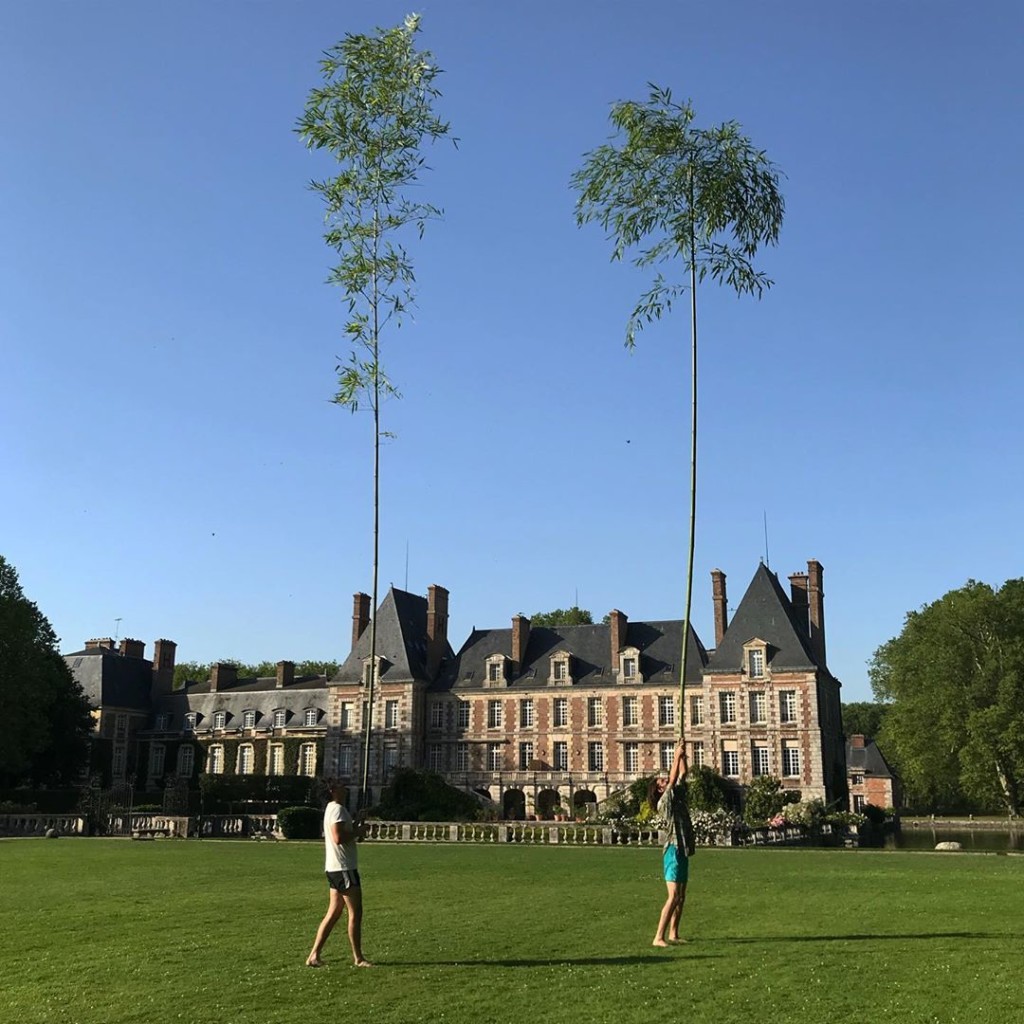 Looking ahead to next semester, we are delighted to announce that the Frederick Law Olmsted Lecture will be delivered by Swiss landscape architect Günther Vogt, accompanied by an exhibition of his firm's work. The lecture will be held on February 6th and the exhibit will be on view in the Druker Design Gallery until spring break. If you are nearby, I encourage you to join us for our public program of lectures and exhibitions in Gund Hall. 

Finally, congratulations to my colleague Niall Kirkwood, Chair of the Department of Landscape Architecture from 2003–2009, who was recently named GSD Associate Dean for Academic Affairs. We are very proud to have someone from our department hold a major leadership position in the School. 

In the meantime, I hope to connect with you in person at the ASLA reception on November 16th.

Please stay in touch; I sincerely look forward to connecting with you. 

Warm Regards,
Anita
Anita Berrizbeitia, FAAR, MLA '87
Professor of Landscape Architecture
Chair of the Department of Landscape Architecture
Photo credits: A special thank you to Michael Cafiero MLA '20 and Yoni Angelo MLA '20 for their GSD-Courances Residency Program pictures above.